Composer/improvisor Tim Hodgkinson will be visiting our class on Tuesday morning. This concert the evening before will provide some context for that presentation and discussion.

Monday, October 3, 2011 at 8:00PM
Barnes Hall, Cornell University
FREE

Tim Hodgkinson (clarinets & saxophones)
Chris Cochrane (guitar & electronics)
Miguel Frasconi (glass objects)

Composer/multi-instrumentalists Tim Hodgkinson, Miguel Frasconi, and Chris Cochrane come to Cornell University's Barnes Hall for their first performance in this formation. Their diverse investigations range from various folk forms to jazz, rock, and contemporary classical writing, but their lingua franca is improvisation. In this concert, their sudden sounds will include driving rhythms, melodic disconnections, delicate conversations, and possibly ear-splitting volume. Dissonances are likely in this balancing act of what is possible in composition and improvisation.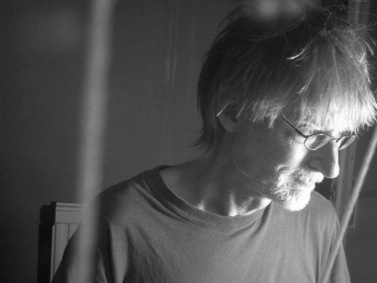 Born in 1949, graduate in social anthropology at Cambridge, co-founder of the politically and musically radical group Henry Cow in 1968, TIM HODGKINSON has followed a restless and critical creative path. To composition he brings a long and unique experience in musical improvisation and ethnomusicology, forging artistic connections with folk and indigenous musicians around the world, as well as long-standing association with the Romanian spectral composers Iancu Dumtrescu and Anna-Maria Avram. As an improviser, he has performed and recorded with the most acclaimed artists in the field.


CHRIS COCHRANE is a guitarist, singer, songwriter, improviser, and producer. He co-founded the band No Safety with Zeena Parkins and also played in Curlew. He has worked with Eszter Balint, Tom Cora, John Zorn, Dennis Cooper, Kramer, Tim Hodgkinson, T Bone Burnett, Bob Ostertag, Fred Frith, Derek Bailey, Ikue Mori, Annie Gosfield, Marc Ribot, Kato Hideki, Jim Pugliese, and many more. He also created the music for Ishmael Houston-Jones' notorious theatre/dance work THEM (1985). "Cochrane is known to weave knives and old guitar strings through his frets to create new dissonances, yet his voice is strong," says OPTION Magazine.


MIGUEL FRASCONI is a composer and improviser who uses electronics, laptop, and an instrumentarium of glass objects to create music from a uniquely imagined tradition. His glass instruments are struck, blown, stroked, smashed, and otherwise coaxed into vibration. They have been called "a beautiful menagerie of pealing contraptions" by Time Out NY. He has worked closely with composers John Cage, James Tenney, David Behrman, and Morton Subotnick. His wide array of activities also include collaborations with the Balinese composer Dewa Berata on music for a large-scale shadowplay, with operatic tenor John Dykers on unique music/theatre events, and with the Tibetan songwriter Techung, with whom he has toured throughout India. He is currently a visiting professor at the Bard College Electronic Music Studios and director of the Bard Laptop Orchestra.

Questions? Contact Loralyn Light, Dept. of Music Events Manager, Cornell University, LL48@cornell.edu or 607-255-4760